03/14/2021
Posted by:

Kelly McClain

Category:

Nail ideas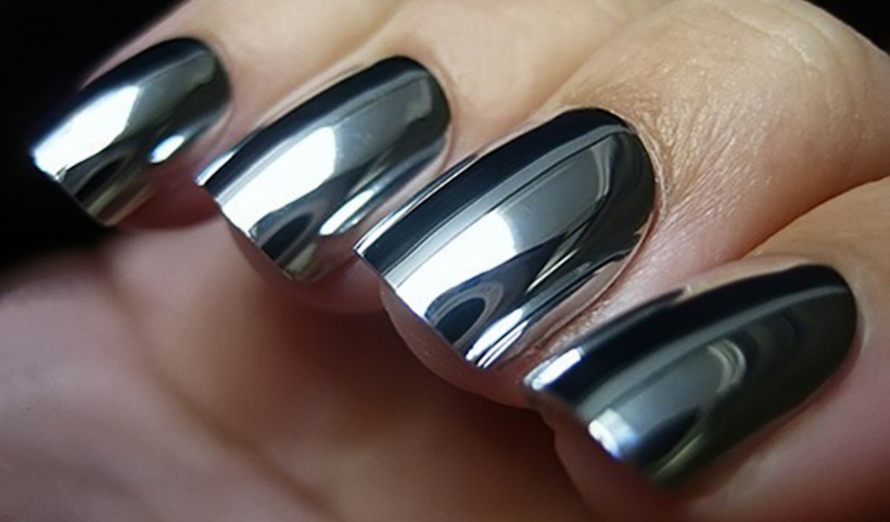 When you want your nails to pop, think metallic. Metallic polish is not only an eye-catching shade but creates a unique and sophisticated look with just one coat of polish. It is also more durable than regular nail color, which means that the manicure will stay on for longer periods without chipping or wearing off. So if you're looking for something new and different, then we've got exactly what you need! Read on to find out how metallic polishes can rock your style.
Gorgeous metallic nail art
Ladies, it's time to get your nails on fleek. Gone are the days of plain old paint and polish. Metallic polishes have been popular for a while now, and they're not going anywhere soon. It's just one more way to rock your look and break out of that winter blues funk. Plus, metallic nail polish is perfect for any occasion: weddings, date night, or even if you're meeting up with friends at the club.
Metallic polish is a great way to spice up your nails and make them look like you just stepped out of the salon! However, it can be difficult to find an affordable metallic polish that doesn't chip or flake. Don't worry, we've compiled a list of our favorite brands for all budgets, so no matter what your budget is, you'll be able to rock your nails with metallic polish.
Metallic nail designs to copy right now
Nails are one of the easiest ways to update your look for any occasion. Metallic polish is a great way to get that extra pop of shine and glamour on your nails. It's also easy to use, requiring little more than two coats of color with a quick dry-off between each coat. Just follow these simple steps:
Apply base coat – this will make sure the nail bed stays smooth and helps the metallic layer adhere better
Paint nails in the desired color
Finish off with topcoat – let it dry for about an hour before you put on another layer
When done, apply clear nail polish over the top, then remove excess product by wiping gently with acetone
Let everything dry overnight or until the nail polish is completely dry.
Metallic polish is the perfect way to give your nails a little extra sparkle without being too over-the-top. Metallic nail polish comes in so many colors and finishes, you'll be able to find one that suits your style perfectly!  If you're still not sure what color or finish to go with, check out our blog post on pairing different metallics with current trends for some inspiration. Happy polishing.