07/30/2021
Posted by:

Kelly McClain

Category:

Nail ideas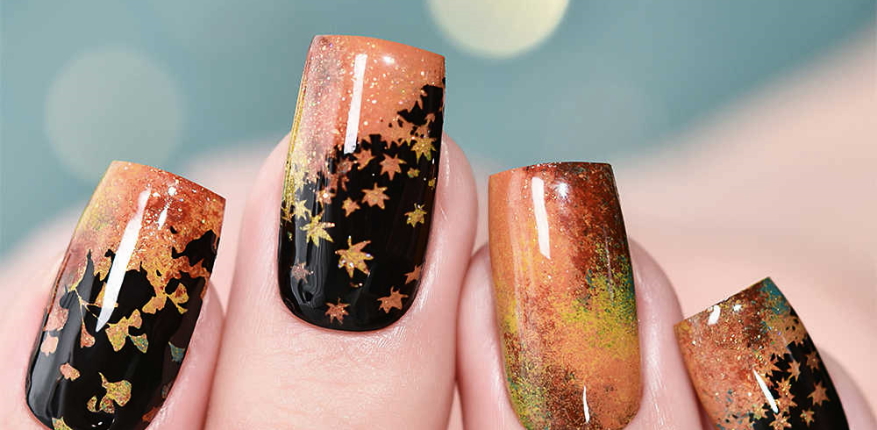 A crisp, cool breeze is blowing through the leaves as they drift to the ground. Fall colors are all around you – from the reds and oranges of maples and oaks to dusky yellows on cottonwoods. What better time than now to start planning your manicure for those chilly evenings? In this post, we'll show you how to do a simple autumnal nail art design that will have everyone asking where you got them done.
The leaves are changing colors, the air is getting cooler, and it's hard to believe that summer is almost over. Fall nail art has been all the rage this year, so I wanted to share some of my favorites with you.
How to create simple nail art with autumn leaves?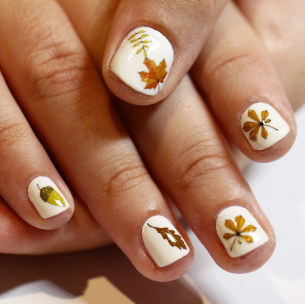 The materials needed are a set of acrylic paints, a small paintbrush, and some cotton swabs.
First, start by using your brush to create the outline of the leaf on each nail.
Next, color in the leaves with two or three different colors of paint for an ombre effect.
Finally, use a clean cotton swab dipped in water to add detailed lines around the edges of your leaves for an extra bit of dimension and interest!
Have fun creating this easy nail art design that is perfect for fall!
It's getting colder outside, and it's time to change our look from summer into fall. What better way than with autumn leaf nails?
Fall nail designs
Autumn is here, and with it comes the colors of leaves changing. One way to celebrate the season is by painting your nails! Although there are many different ways you can paint your nails for autumn, one idea that's fun and easy to do is using fall leaf patterns.
Fall is officially here, and with it comes cooler weather. This time of year always reminds me of all the changing colors in nature – like vibrant reds, oranges, yellows, and browns. In addition, the leaves are falling off the trees every day to make room for new ones that will grow back next spring. So I was inspired to recreate this season's beauty on my nails. Check out how I made Autumn Leaves nail art below.
Paint your nails white or cream-colored base coat, then use a thin paintbrush dipped in red liquid acrylic paint to create an outline around your nails just above your cuticle area. Then dip another thin paintbrush into yellow liquid acrylic paint and draw lines radiating out from the center while leaving some space between them.